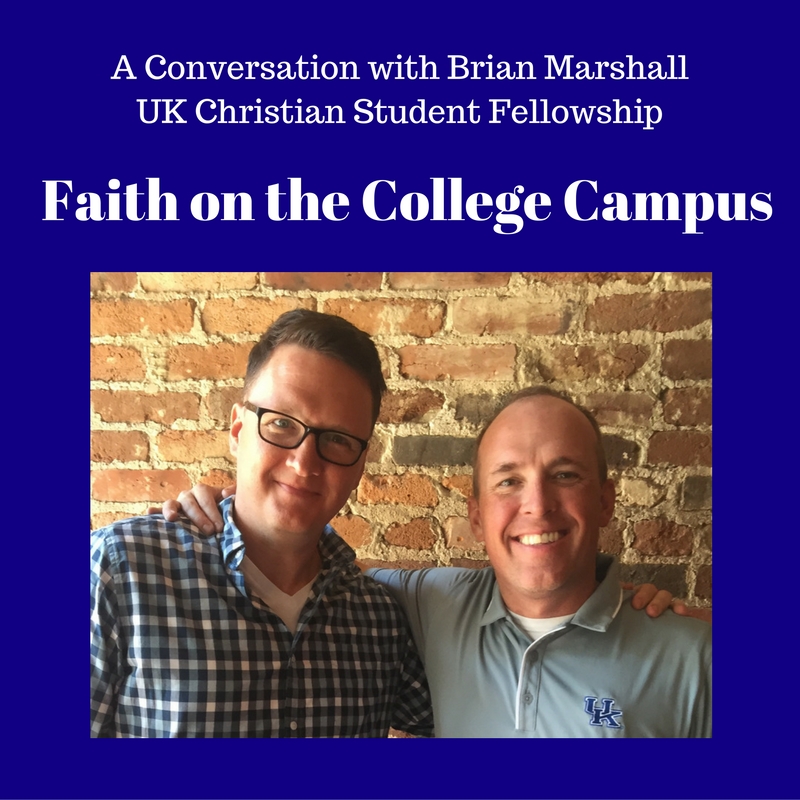 11 Oct

Faith on the College Campus

Posted at 15:33h

in Uncategorized

Every time I turn around, another Christian leader is talking or writing about the fact that many of today's college students are leaving the church (and possibly, their faith) in droves.

I loved college. Everything about college. Maybe a little too much. During my time at the University of Kentucky, our basketball team won two NCAA Championships ('96 and '98). I majored in Business and Economics, with an unofficial minor in fraternity studies at Kappa Sigma.

My wife Rachel loved college as well. She is an Alpha Delta Pi and got involved in pretty much every student organization on campus. Halfway through her sophomore year, she attended a Christian conference and decided that she was tired of trying to control her life. She described it to me like this – she wanted to "get off the see-saw between trying to make God happy and feeling like she was always letting him down."

We both believe that college is a critical time when many of us decide who we want to be and what we want to do with God. That is why I am always grateful for the opportunity to connect with college students. Last week, Rachel and I teamed up to speak at UK Campus Crusade for Christ's gathering for Greeks, hosted at the Phi Mu sorority house (above). We spoke on 2 Cor. 5:17 – Therefore, if anyone is in Christ, the new creation has come: The old has gone, the new is here!  Special thanks to Dave, Emily, Abigail and Steve with CRU for the invitation. We appreciate what you are doing to connect with Greeks on campus. You are the boots on the ground!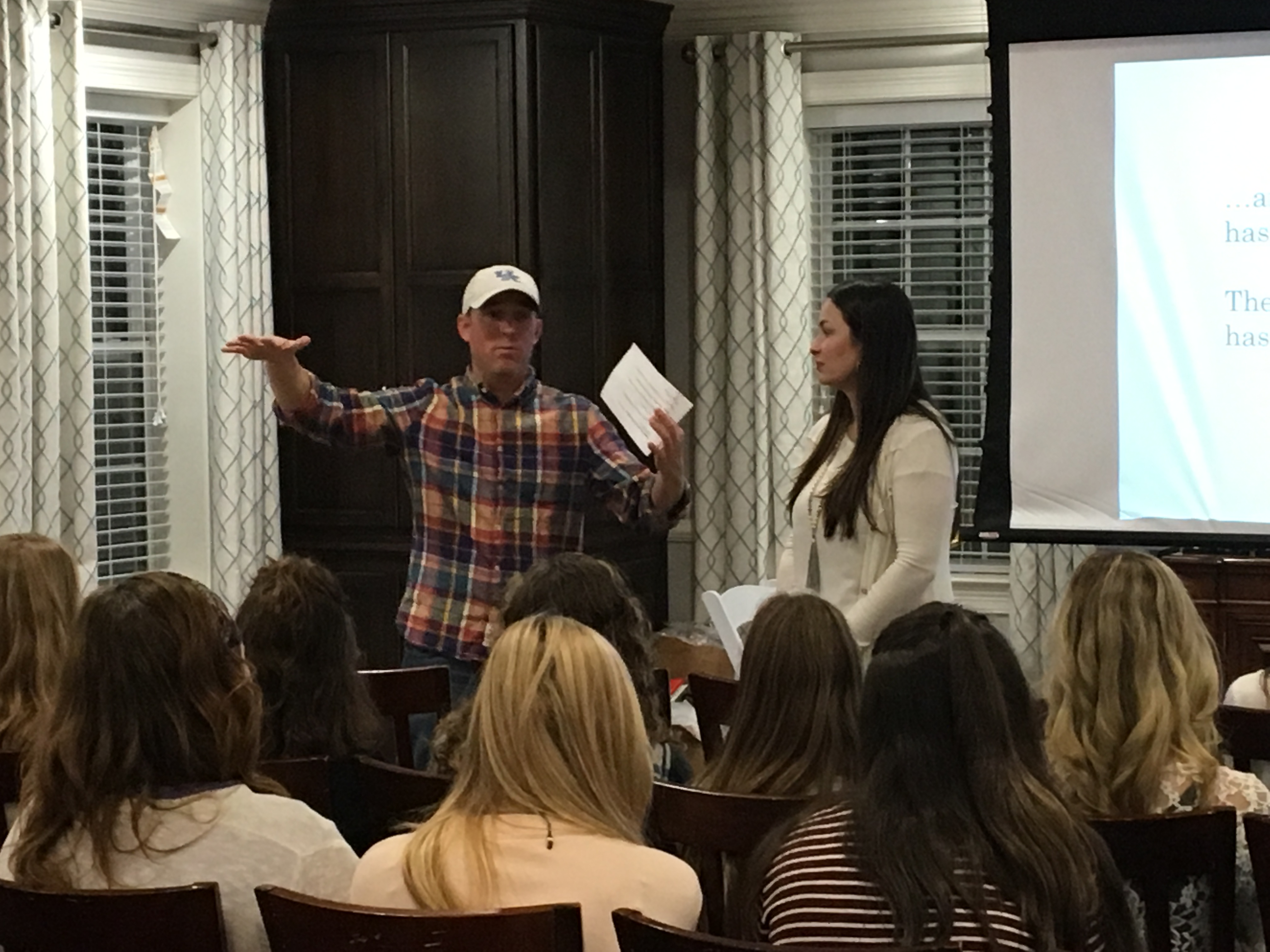 I also visited and spoke to students at Morehead State's Baptist Campus Ministry's (BCM). Shoutout to Gene Parr for letting me be part of such a high-energy worship gathering. I was pumped when I left that place!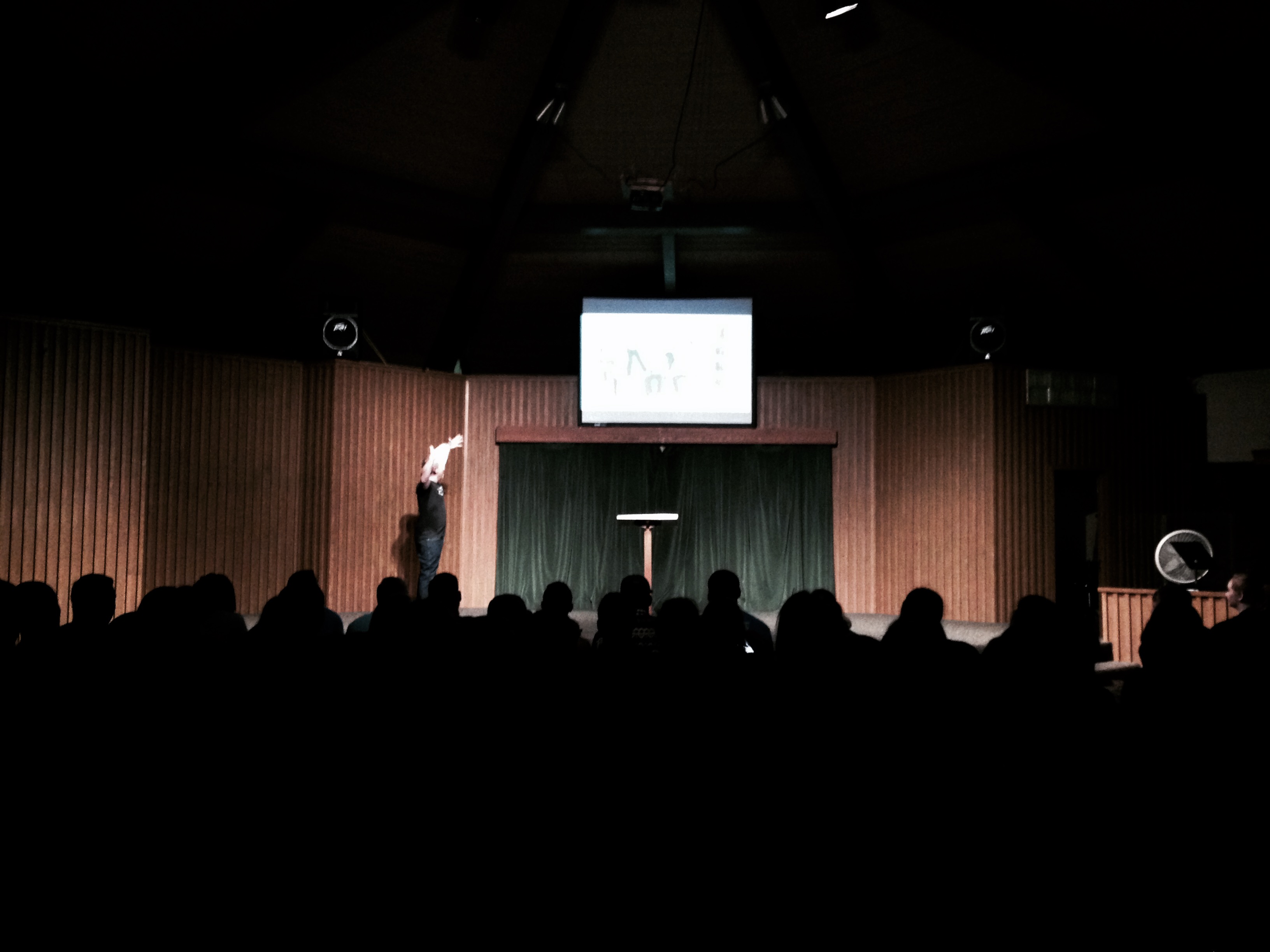 All of this was put into perspective during a conversation I had with the leader of the largest campus ministry at UK. Brian Marshall heads up Christian Student Fellowship (CSF). Click here to listen to our conversation and hear more about how their team is meeting college students right where they are with the truth and love of Christ. For starters, I will put out a little teaser and let you know that CSF gives away hundreds (and thousands) of free pancakes every single Friday night.
I want to close with a thank you to my family and friends who came out the Go Outside book celebration at the UK King Alumni House. Big props my mom, Phyllis Webb, and my aunt, Penny Sarver, for decorating and making the food. I love you both.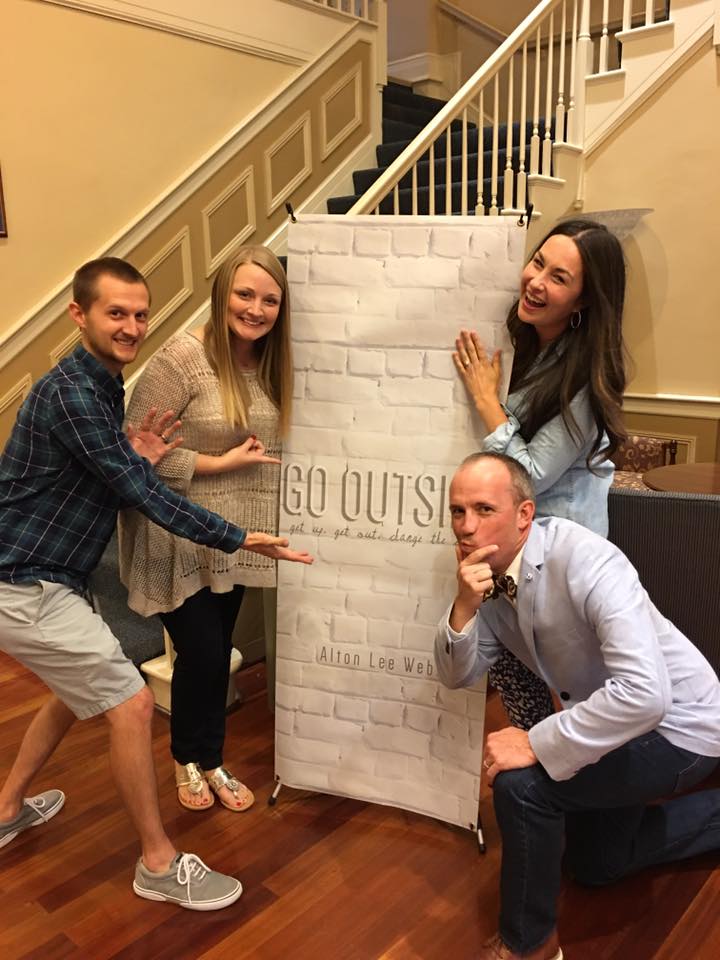 Now get off your computer or your smartphone and go out there and do one of those things you have been putting off. Consider this your sign (for me, that's cleaning out my garage:).